Looking for the Ultimate Date Experience? Enjoy a romantic dinner in the sky! Catered in flight meal from Picarelli's Cucina Italiana and upscale wine tasting! One hour flight around the LA Basin including beaches, Santa Monica, Queen Mary and Disneyland! Flights depart from Long Beach Airport.
Choose your Flight:
Exciting Daytime Tours in C-172
Nothing beats the breathtaking sky views of the LA Basin. Three tours available!
30 Minutes in the Air!
$200
per flight
1-3
passengers
FLIGHTS AFTERNOON AND EVENINGS
From Long Beach airport.
ROMANTIC "ULTIMATE DATE EXPERIENCE" Tour INCLUDES IN FLIGHT WINE TASTING AND CATERED IN FLIGHT DINNER FOR TWO FROM PICARELLI'S ITALIAN CUCHINA!
Before a night on the town, enjoy the stunning views of the LA Basin from the comforts of our Multi Engine aircraft in the evening sky.
ONE HOUR AIRCRAFT EXPERIENCE
$475
Flight rate.
1-4
passengers
CALL TO ARRANGE DATE AND TIME
NIGHT TIME FLIGHTS AVAILABLE
Premium Sunset tour
Soar above the "everyday" and experience the beauty of the city lights while watching the sunset over the Pacific Ocean in our Multi Engine aircraft. Enjoy a complimentary bottle of California wine.
40 minutes in the air!
$400
Flight rate.
1-4
passengers
FLIGHT TAKES OFF
20 mins before Sunset
View our Planes:
Cessna 172 Skyhawk
Our Cessna 172 Skyhawk is a top performing high-wing aircraft with up-to-date technology and ergonomic seating for up to 3 passengers. Actual picture of our aircraft!
Piper Seneca
Our Seneca has the latest electronics, new interior, and paint. This spacious twin-engine aircraft is perfect for up to 4 passengers. Actual picture of our aircraft!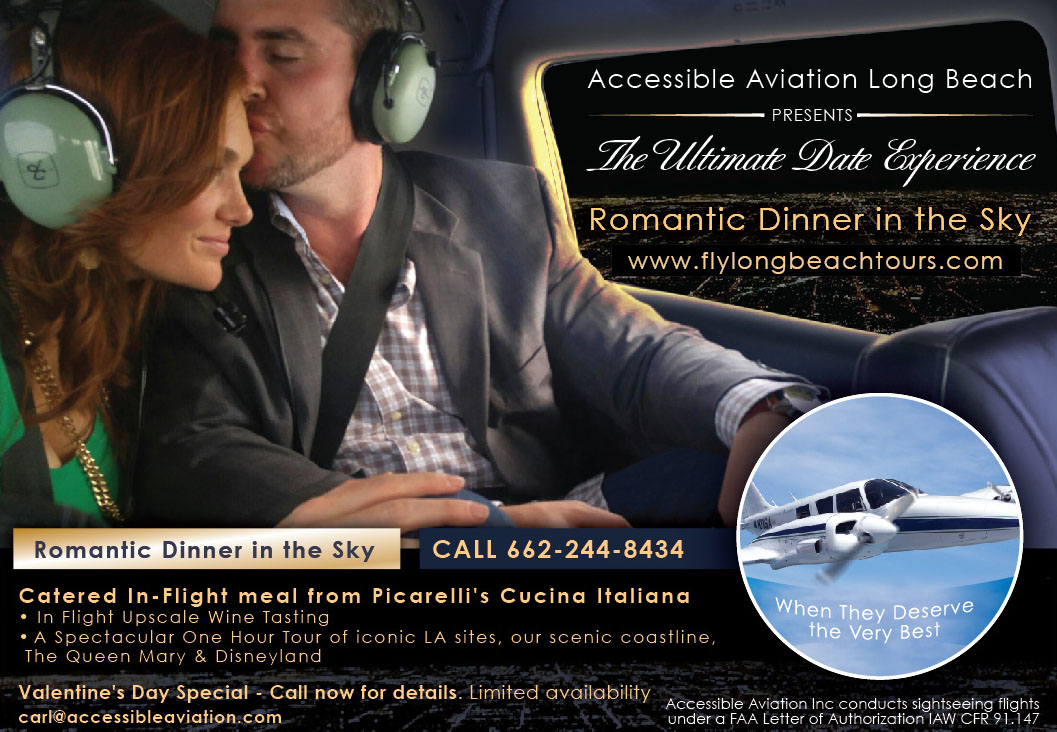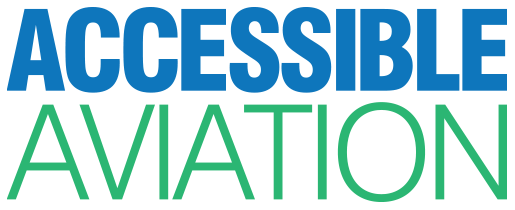 Get in touch...
We are ready to provide you with the best flight possible. Staying in Los Angeles? We are just minutes away by car and the Long Beach airport is served by several public bus lines. Contact us to get started.
E Mail or call to schedule!
EMAIL
carl@accessibleaviation.com
PHONE
662 574-9157
ADDRESS
Accessible Aviation Long Beach
2601 East Spring St
Long Beach, California 90806
Accessible Aviation Inc conducts sightseeing flights under a FAA Letter of Authorization IAW CFR 91.147